Mr. Right and Mrs. Always Right Wine Glasses
Regular price

Sale price

$25.90
Introduce the perfect addition to any couple's home with our Mr. Right and Mrs. Always Right Wine Glasses. These wine glasses are made of high-quality glass, ensuring they stand the test of time. The glasses feature playful and witty designs, with the words "Mr. Right" and "Mrs. Always Right" written in elegant script. These glasses are perfect for romantic dinners, celebrations, or just for a casual night in. With their large capacity (550 ML), these wine glasses are ideal for any wine, whether it's red or white. The glasses are dishwasher safe, making them easy to clean and maintain. These glasses are an excellent gift for newlyweds, anniversaries, or to show your significant other how much you care. With these glasses, you can raise a toast to your love, partnership, and all the laughs you share.
1. Size
2. Gift box

Packed in a Triple Gifffted gift box
Share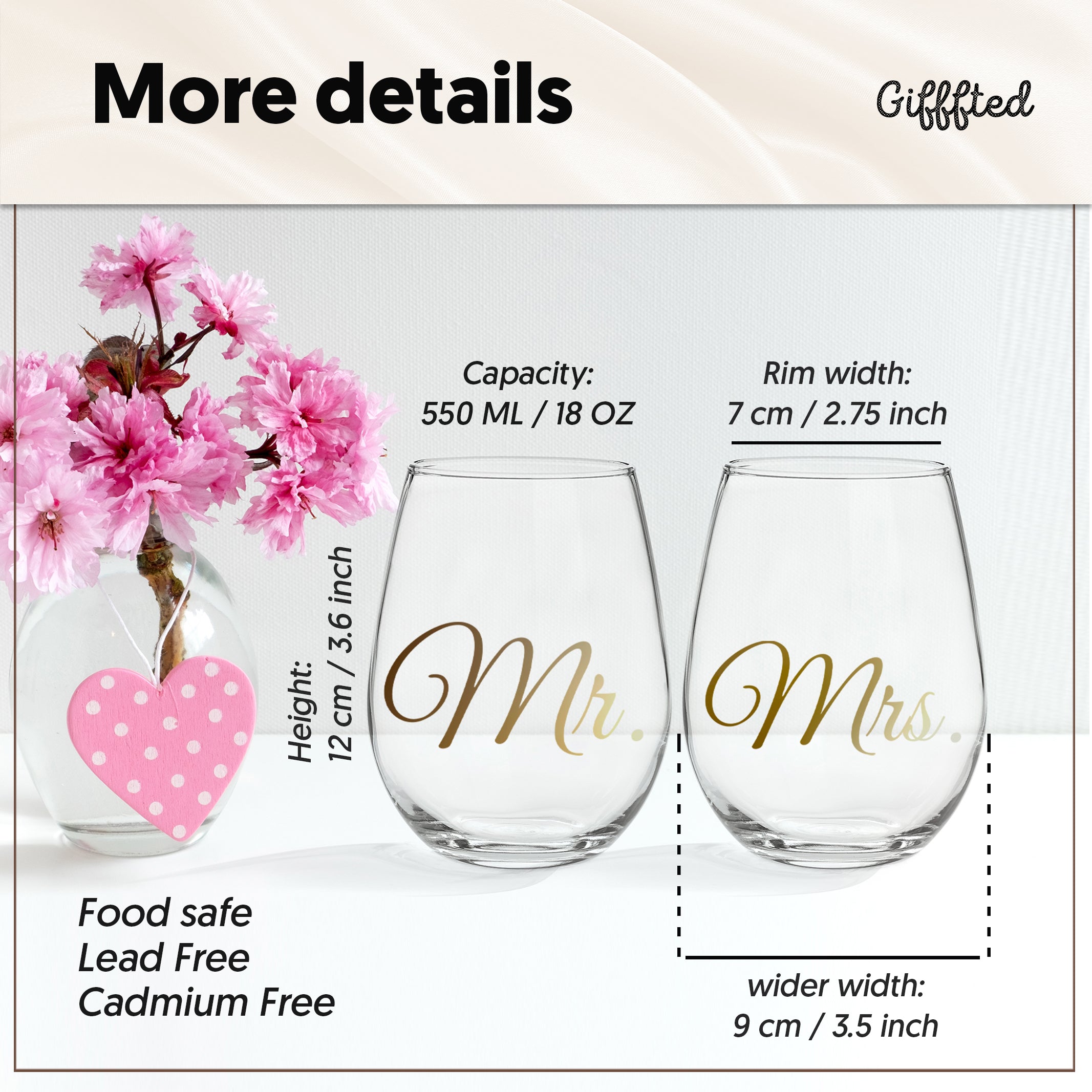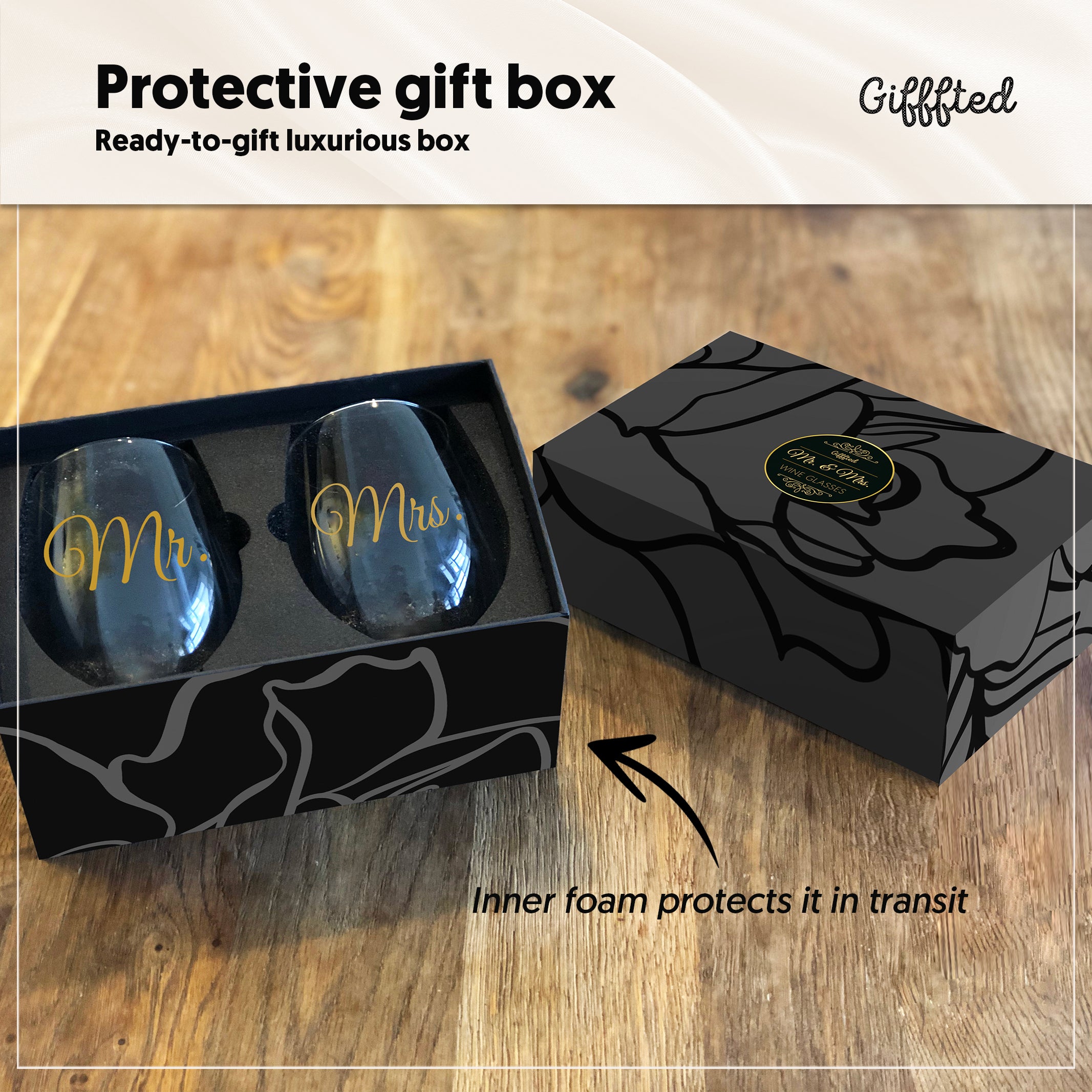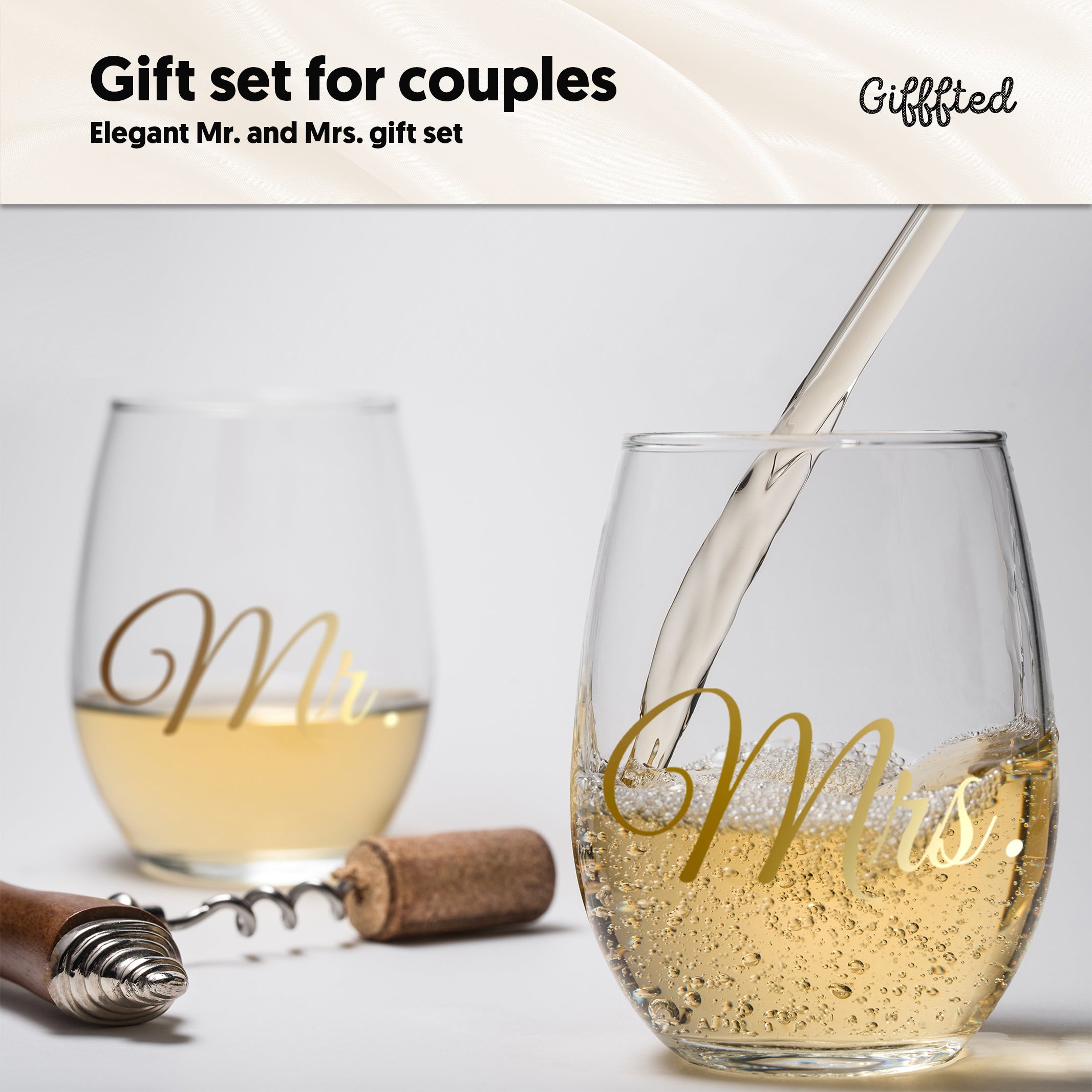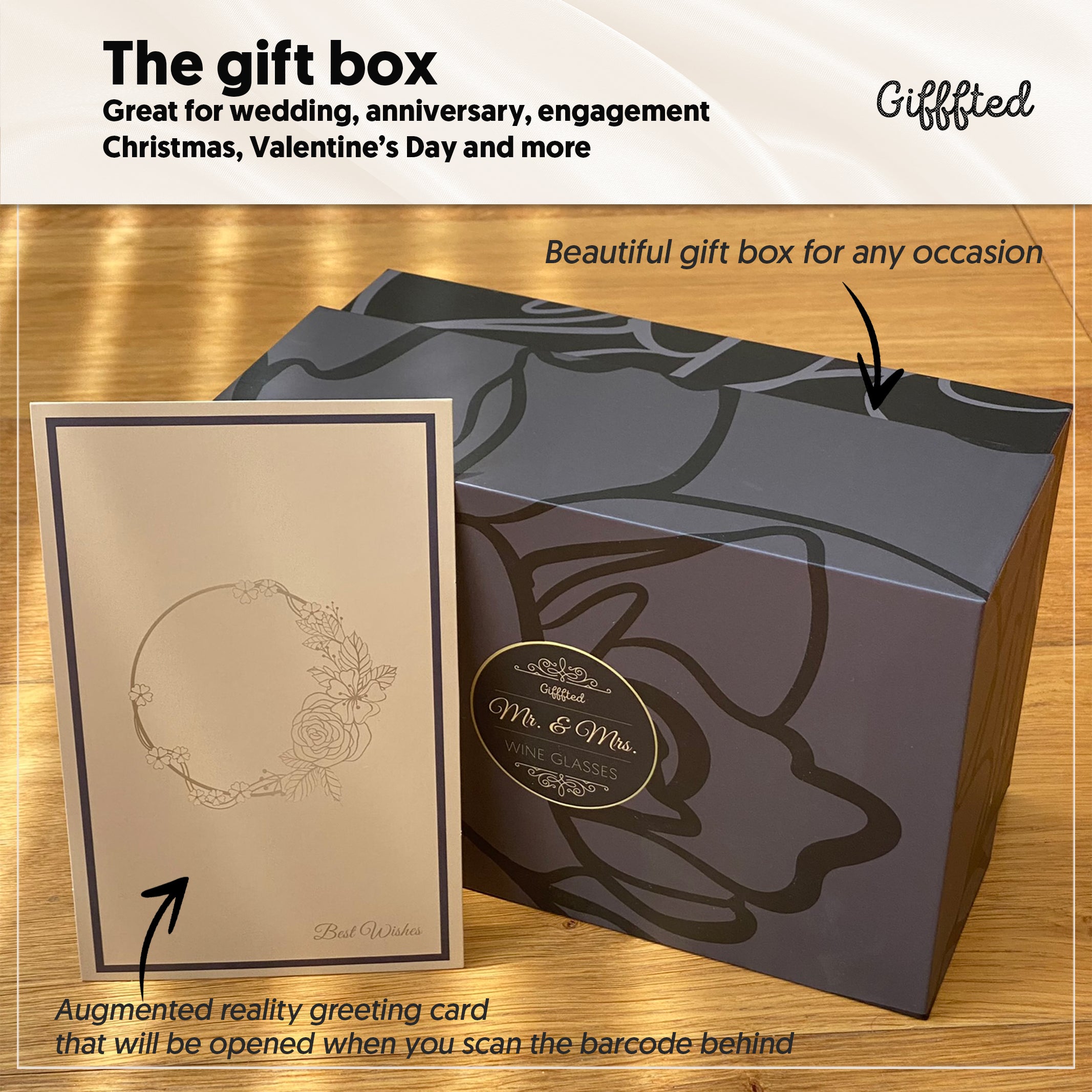 Guarantees
High-quality products

We use food-grade ceramic that meets the appropriate standards for purity and chemical composition

Worldwide delivery

Fast delivery options with tracking
No EU import duties

Sustainability

Our signature shipping boxes are fully recyclable

Satisfaction guarantee

A commitment to resolve any issues or concerns that a customer might have
FAQs
What materials are the mugs made of?

We made our mugs using high-quality glass.
What is your return policy for glasses?

We accept returns for glasses damaged upon arrival or if there is a printing error. Don't hesitate to contact our customer service within 30 days of receiving your order.
How do I care for my glasses?

To care for your mug, we recommend hand-washing with a mild detergent. Do not put the mugs with gold detailing in the microwave or dishwasher.
How are the mugs packaged for shipping?

Our mugs are packaged in a sturdy gift box with foam to prevent any damage during transport.
What is your return policy for mugs?

We accept returns for mugs damaged upon arrival or if there is a printing error. Don't hesitate to contact our customer service within 30 days of receiving your order.
What is the lead time for mug orders?

Lead time for mug orders varies depending on the order's quantity and the design's complexity. On average, it takes about one business day.
How can I track my mug order?

After your order ships, we will send you a shipping confirmation email with a tracking number. You can track your order using this number on our website.
Do you offer international shipping for mugs?

We offer domestic shipping to the following counties: the USA, Canada, the United Kingdom, and the European Union.
How long does it take for my set to arrive?

Depending on your location, it typically takes 3-5 business days for your mug to arrive. Please note that these times may be longer for international orders.
Can I order mugs in glasses for a special event or as corporate gifts?

Yes, we offer bulk order discounts for mugs, don't hesitate to contact us for more information.