Why Triple Gifffted?
High-quality products

We use food-grade ceramic that meets the appropriate standards for purity and chemical composition

Worldwide delivery

Fast delivery options with tracking
No EU import duties

Sustainability

Our signature shipping boxes are fully recyclable

Satisfaction guarantee

A commitment to resolve any issues or concerns that a customer might have
Find the perfect mug for every occasion.
From holidays to birthdays and everything in between.
#Celebrities choose triple gifffted
Mr. & Mrs (Origianl)
Nicki Minaj made a surprise wedding announcement on her Instagram page
Oct. 21, 2019
(Time flies when you're having fun)
CHECK IT OUT
Our certifications
Our product has undergone rigorous testing and has been certified to meet the industry's highest standards for quality and safety. You can trust that it has been thoroughly evaluated and proven reliable.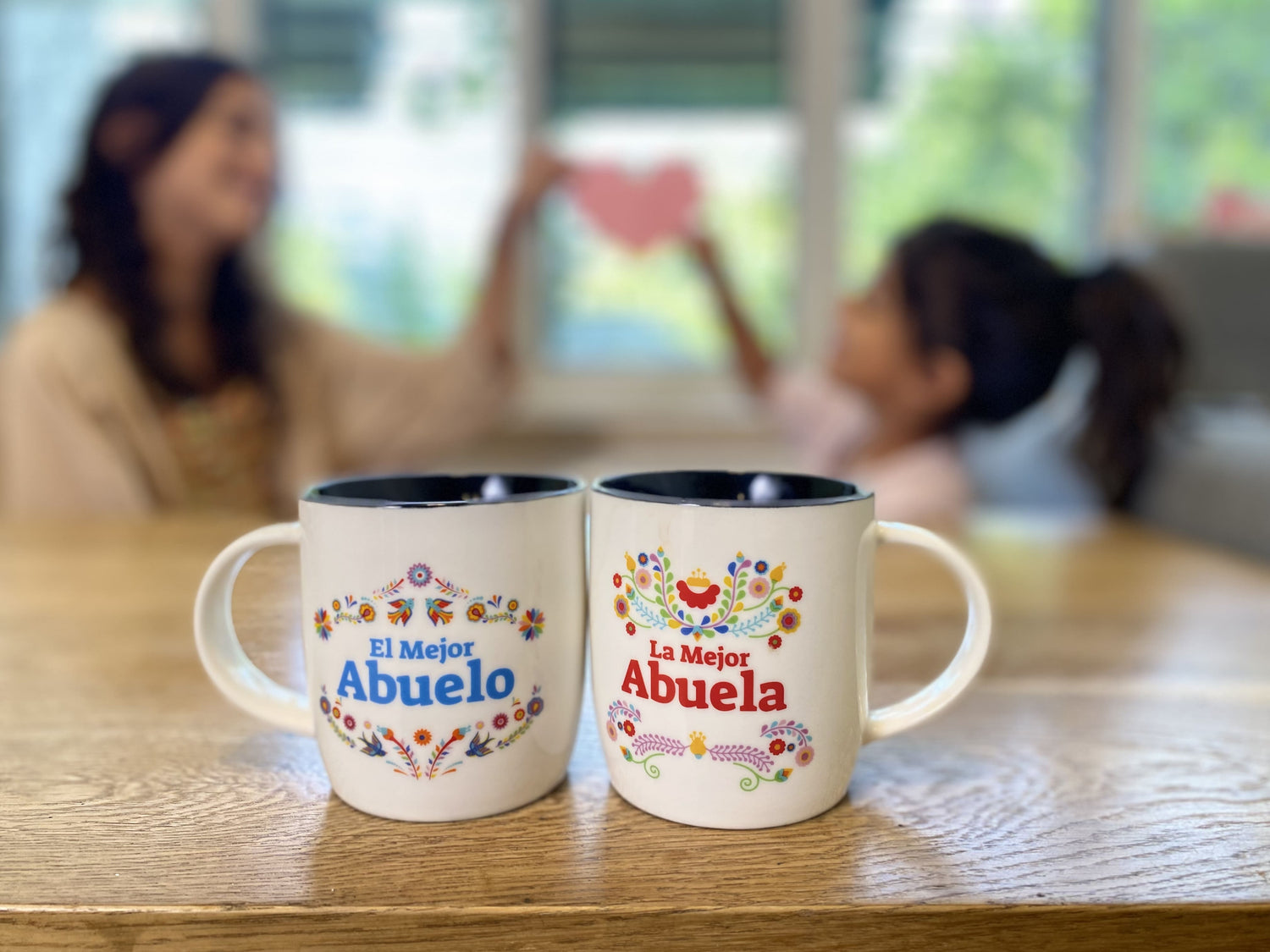 Spanish mugs
A set of "Abuela" and "Abuelo" mugs would be a thoughtful and practical gift for Spanish grandparents. They can be used for their morning coffee or tea or even for hot cocoa on a chilly night. Personalizing the mugs with their names, a heartfelt message, or even a family photo would make the gift even more special and unique.
CHECK IT OUT
#GRANDPARENTS TIME
Grandparents mugs
We remember how they spoiled us, as only Grandma and Grandpa were allowed. Then we were small kids, then girls and boys, and now we are adults, but one thing stays the same - the love and appreciation for them! The best presents are more about the sentiment, after all, they are the best grandparents.
CHECK IT OUT
Testimonials

Got these for my in-laws as it was there first year as grandparents and they use them everyday for there morning coffee!! They love them! Dishwasher safe! Very durable!

Christina Blauen
Le regale esto a mi madre y le encantó. Lo ha estado usado por alrededor de un mes y sigue en buena condición. En si creo que es un buen regalo para cualquier ocasión! Recomendado

Eli.
This mug is cute and has a nice shape, not just the standard cylinder shape of most mugs. The graphics are high-quality and it doesn't look or feel cheap. It's also dishwasher and microwave safe. I gave it to my mom for mother's day and she loves it.

Crafty
This is a nice, bright white cup. This cup looks exactly the same as shown in the picture.
good quality material. I've been using it for a month; it's still the same as new. been washing in the dishwasher as well as hand washing.

Bibk R.
My sister just LOVED this surprise!!! She loved the sentiment on the front. It is perfect for the times since we are forced to be apart during the holidays of 2020. We have had to endure ALOT apart this so my sister & I really crave being together again. HER ONE DIG AT MY GIFT AS USUAL!!!!! Oh her coffee would never fit in this dinkie 13 oz cup! She drinks 2 nescafes at a time I believe? Anyway- we always make the best of it & her wine glass she was using as a water glass for pills.....the sister's mug is now her daily use fir pills😁life is good👍

Amy Sava Glee